News posted on 14th March, 2014

Dear Friends,

I am writing to you from Asia in between flights.

It was an extremely busy and fun last few months as usual.

I am especially excited that we finished shooting a documentary celebrating 30 years of my work. I have yet to see it, but the Director told me he is very happy with the results. Below some pictures from the shootings. It is due to be available in Late May.

Among my travels, I visited Vegas and had a night free so went to see an old mate David Copperfield. He did a fantastic show… Below some highlights from back stage…

I was very fortunate to be mostly within the US on February, meaning that I had more time to see my family and less in International Airports.

Wishing you all Love and Happiness and hope to meet you in person at one of my shows or online on one of my social medias.

Best Thoughts,

Guy Bavli

Toll Free: 888-887-MIND (6463)

February 2014 Pictures and Stories

Quick jump to Vegas, took my free night to see David Copperfield, old mate that haven't seen for very long. Great show as always getting better like wine. A glimpse from back stage!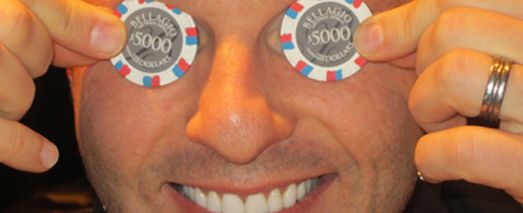 On another night after my show, I was challenged how can I double $5000 Casino chip…. so I did!!!
I love good looking theaters! Minutes before the audience get in.
Visiting SouthBeach famous Barton-G,
I was challenged with a HUGE FORK….
News posted on March 14, 2014 2:50 am